AAW YEAH time to email MOM!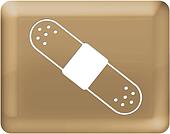 So how is everything going! Ok so I don't have that much time on the computer because we have to do shopping but let me just say that I did get the box and I freaking love it! Everything in it is freaking awesome! I love the cards they rock! I'm just going to hook people up with them! It will be sweet! But anyway so there isn't anything to big happening yet I'm just getting nervous for transfers! Its insane how fast this transfer went! Honestly I can't even believe how fast it is going its crazy! 5TH transfer!!!!! Just insane!
So this week has been pretty good! The travelling assistants came to help us out in our city in Pisa! The travel assistants are Anz Bolnick and Deursch , they are so funny o my goodness especially Deursch! I love them all so much! We tore it up! We saw so many miracles it was awesome we picked up so new investigators and it is freaking righteous! hmm I will say just one of our very small but awesome miracles that I want to tell but there are many!
So it had been a tough day and we weren't seeing very much success, doors were getting slammed and people just didn't seem like they were to interested I mean we did get a couple phone numbers so it was nice but anyway we were walking home that night and we saw a man right in front of our house and we were like, ahh what the heck it cant hurt anything! So we talked to him and he was so stoked that we talked to him and he said how he just wants to come to church with us this Sunday so that is sweet! I love this work and miracles they are so great!! He is pilipino he rocks his name is Fliorintino! STUD!
Hmm but about the cake yeah, I made it but I made it for district meeting and I took pictures of it! Mom let me just tell you it was my first cake and it was so freaking good! Everyone was like what the heck Anz Scheurn how did you do this and I was like my momma showed me aww yuhh. But I made it for Anz Newton because he is going home this week and I thought it was perfect for the occasion because he is going back. He is awesome I will miss him so much he rocks! There hasn't really been much going on but i'm just loving the work! Ok so Anziano Giove has a in grown toe nail and so we had to get it checked! There is a member in our ward named Fratello Trexlar! He rocks! He is actually from Washington state and he is in the military! So as you know here there is actually a military base and he works on it! So we had to actually come on the base to get Giove's toe checked! so as you know they import American things here! OH YEAH so we did our shopping here and you know it... I got American food now! Its just a wonderful blessing! ha-ha he rocks though he is the nicest man ever and his family is amazing! But yeah its sweet!
So how is the family doing! Mom I know that your going to do awesome with the foreign exchange student because if Eric Kentish loved you then Paul will! I mean who doesn't love you! You rocks and i'm thankful to have you as a killer and wonderful mom who has my back always! This work is amazing mom! I see miracles everyday! The Lord is just testing me now and I love it! It really makes me prove that i'm ready and ready to do what it takes to find these people who are waiting and need this gospel so much! But anyway I need to go because time is running out i'm going to send more pictures actually next week! I know you have to wait another week i'm sorry but hey they will be good pictures don't you worry! Tell Vaughn by the way that he is a stud and that he is going to tear it up in Nashville! But I love you mom so much! Keep the faith and just love this gospel because I know that it is true! Me and Giove are doing all that we can to invite the people to come unto Christ!
LOTS OF LOVE!
LOVE ANZIANO SCHEURN